Are you in need of a Heber City Utah Cosmetic Dentistry service? If so, then you have certainly come to the right place. Here, you'll find that we offer a wide range of services, designed to help ensure that people are able to access the best care possible. We can deliver a solution that will correct cosmetic issues with your teeth and ensure that you can regain your confidence once more. Our aim is to deliver a service with a smile and ensure that you get the beautiful, final results that you desire. With the latest techniques and innovative solutions, you'll be amazed by the impact we can deliver with our service.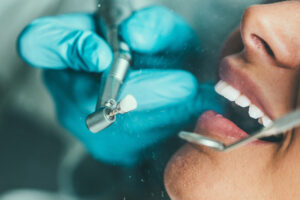 Do You Need Cosmetic Dentistry?
How would you know if you need Heber City Utah cosmetic dentistry? This is a question we get asked a lot. There are a few signs to watch out for including issues with your smile and a clear hesitation when you even think about showing your teeth. In other cases, you might be having sensory issues. If your teeth aren't sitting quite right it's possible that you may have issues with everything from headaches to pain when you wake up in the morning. It is important that you get these problems corrected before they grow worse. 
Services We Offer
If you're wondering about the services that we can offer you as a dentist in Midway, Utah then we're pleased to say that we provide a full solution. Regardless of what issue you have with the appearance of your teeth, we're confident that we can correct it and give you something that is nothing short of a complete smile makeover. What does this involve? Well, we can provide orthodontic work to ensure that your teeth are perfectly straight. We can offer you this once we have assessed the issue. We will then provide the best option and ensure that we discuss how long this treatment could take. 
In our view, cosmetic dentistry is not just a science; it's an art, and we take a great level of pride in our work. We want to make sure that you gain the results that you deserve from our treatment. We can fix other issues too from overbites to teeth that have lost their brightness and appear dull. We can make your teeth whiter and guarantee that you won't have any issues with your self-confidence anymore. 
Rest assured, all the treatment that we offer to our clients in Midway, Utah is available at rates that are affordable. We believe that everyone should be able to afford a smile that they are going to love. 
If you are interested in learning more about the best Heber City Utah cosmetic dentistry solution, then please do not hesitate to contact us today. We will be happy to assist you and even book you in for an appointment. A friendly member of our team will discuss all the options with you so that you can make the right choice and ensure that your smile looks terrific.